Our Pet Sitter Angels
Holly
Holly is working towards a degree for Zoology at NC State University and has had a lifelong passion for all animals, both caring for and studying them. She has rehabilitated birds of prey, worked as an avian vet tech, volunteered in numerous shelters with both cats and dogs, spent two years supervising a pet store, and studied veterinary medical technology. She is a dedicated student and aspires to obtain her Master's degree of Avian Science and her Ph.D of Animal Behavior. She has a wide range of pet care experience and currently has a quite a few animal children, including a sassy African Grey parrot and an awesome bearded dragon. Holly is available for service in Garner.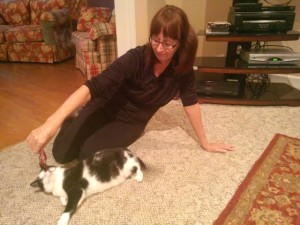 Katherine
Katherine has always had animals in her life and currently has 3 cats. Katherine is a Registered Nurse and now enjoys volunteering at animal shelter and that is where she adopted her last kitty.
Katherine's hobbies include tennis, jogging and being outdoors. She is also a Registered Nurse. Katherine treats other animals like they are her own. She is available to pet sit in Cary, Apex and Morrisville
Christie
Christie has been working with Ark Angels Pet Care since 2012. She grew up on a farm and has always had at least one four legged best friend. She considers it a privilege to care for your beloved pets and treats them with tender, loving care. Her hobbies are gardening, reading, and caring for your pets. She has a BS degree from Appalachian State University. Christie serves the North West Raleigh area and has earned the trust and respect of her clients very quickly!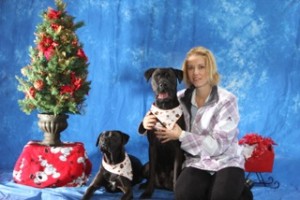 Barbara, Professional Dog Walker & Pet Sitter
I was introduced to the pet service industry about 2,5 years ago in Northern Virginia, where I worked for a local Pet Sitting business doing dog walks, cat visits, and overnight pet & house care. My husband's military relocation brought us to the Ft Bragg, NC area in late 2013, where I met Nancy while searching for a pet sitter myself. We needed a loving pet enthusiast to take care of our two Boxer
mixes Missy & Buzz while I was out of town for a week. Now, I offer similar services in the Sanford/Broadway area.
I have raised Missy & Buzz since they came into our lives at 8 weeks of age, so I
am very knowledgable in puppy care, and understand the importance of ongoing
socialization & training ~ midday dog walks are a fantastic way of brushing up on
those skills! I also understand that pet emergencies happen, and always carry a dog
first aid kit with me in my car. I am certified in Dog & Cat First Aid, Care, &
Maintenance through Universal Class, Inc.
My canine clients have ranged from smaller breeds like Yorkshire Terriers,
Miniature Schnauzers, Pomeranians, and Beagles to larger ones like Labradors,
deaf Dalmatians, Rhodesian Ridgebacks, and bully breeds, to extra large ones like
Weimaraners, German Shepherd-Mixes, and Akitas…and many more! My feline
clients have been American Shorthairs, Bengals, Birmans, Himalayans, and Persian
cats.
My husband Ian & I like to take our now 3 year old pups hiking and swimming on
weekends, and I always take them for backpack walks in the mornings.
I recently began blogging about my passion: dogs! http://www.K9sovercoffee.com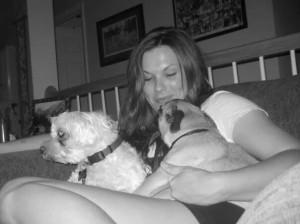 Jessica
Jessica has been with Ark Angels Pet Care since July 2013. She is a Raleigh native and is currently a student at NC State. Jessica has never known life without the love and joy that pets inherently bring their loved ones as cherished members of the family. Her parents had a golden retriever and a poodle when she was born, and they were instantly her best friends from the very beginning. She now has a pug, a black lab, a golden/chow mix (rescue dog), and a Siamese cat- all of which are her very precious babies! Jessica primarily covers the Northwest Raleigh area and has cared for all kinds of pets- from dogs and cats, to birds and baby goats! She loves pet-sitting and is so grateful for the relationships she has developed with each of the animals she cares for with Ark Angels Pet Care!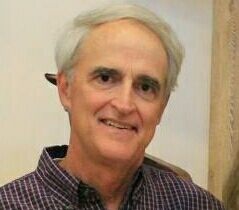 Howard
Howard is a life long resident of Raleigh and retired in 2012. He has always loved animals and has had the honor of sharing a special bond with a few of his own including horses. Howard has a special fondness for dogs and really enjoys walking them and caring for them. Howard is also a fitness nut and loves biking and exercising with the animals. Howard serves the North Raleigh area.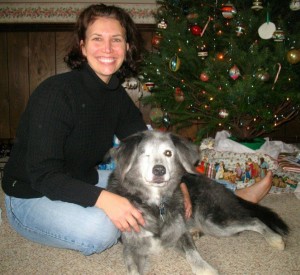 Ann
Ann has been working part time with Ark Angels Pet Care since May of 2010.
She grew up with dogs but since college has rescued several cats and has
adopted a few. She loves working with both dogs and cats equally. Ann
currently serves the 5 points, Downtown Raleigh and North Hills areas.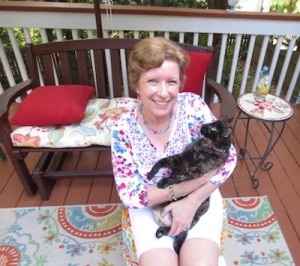 Beth
My name is Beth and I started this year at Ark Angels. There have always been pets in my family growing up and with raising my own four boys, we have had cats, hampsters, lizards, geckos, frogs, and turtles that most boys enjoy having. Currently we have 3 cats in our family: Spock (15 yrs.), Pumpkin (10 yrs.) and Stormy (5 yrs.). They bring lots of love and laughs to our family. I joined Ark Angels because I enjoy meeting people and their animal family members and taking care of them when needed. I will spend quality time with your pets and tend to their needs while you are unable to for whatever reason. My service areas are Western Cary, Morrisville, and North Apex.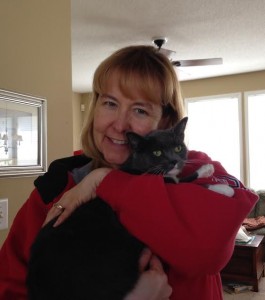 Rhonda
Rhonda has always loved animals. Her family always had pets when she was growing up including fish, frogs, mice, hamsters, birds, dogs, cats, and guinea pigs. Rhonda's current family includes her husband Kevin (also a pet sitter), 2 home schooled teenage boys, Mia (a pug puppy), Pepper (a border collie mix), Diego (a maine coon cat), Bizzy (a tuxedo cat), Molly (a cockatiel), and Daisy & Peach (2 guinea pigs).
She loves walking, playing, and snuggling with dogs and cats. Rhonda is a former preschool teacher with a degree in math education from James Madison University in Virginia. She treasures the time that she gets to spend with her pet sitting families in the Apex and Cary area.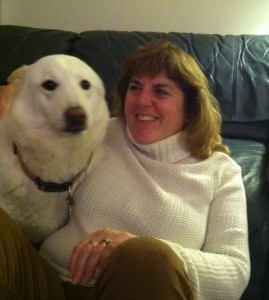 Jennifer
I'm Jennifer and this is my Gracie. I've been working with AAPC for 7 years. I love taking care of your babies as if they were my own! This job allows me to enjoy pets as if they were mine BUT give them back to you when you return home. I provide pet care in the North east Raleigh area.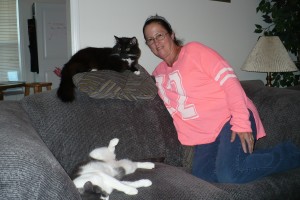 Cindy R.
I have been a huge animal lover since I was a small child. I have had both dogs and cats as pets while growing up. I now live with 3 very spoiled cat animal children that see me and my husband as their devoted staff. I previously had 2 rabbit children and loved them deeply. I have been volunteering at the Wake County SPCA for over a year working with both cats and dogs. I cannot go without working once a week with both, there is no sunshine. I have always been very passionate about the care and welfare of all animals. Any animal children under my care are just an extension of my four legged animal children that already reside at my home in Knightdale. It is truly a special bond that exists between animal parents and their animal children, and I truly get it… I feel it in my heart… there's nothing else like it. Animal children give us so much more than we could ever give them. Cindy serves Northeast Raleigh.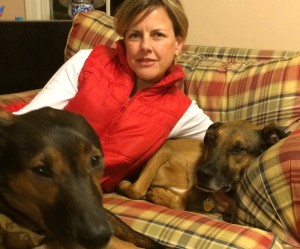 Caroline
Hi my name is Caroline and I started working for Ark Angels in December. I really enjoy caring and getting to know your pets and providing special attention to them while you are away. I am very appreciative of the chance to work at Ark Angels and for the trust and relationships formed with both pets and their owners.
I enjoy running, yoga, checking out flea markets and spending lots of family time with my awesome husband, children and pets. We have two dogs, Lightning and McQueen, and two parakeets Doc and Mater. I cover the West Raleigh area and can't wait to meet and care for your pets!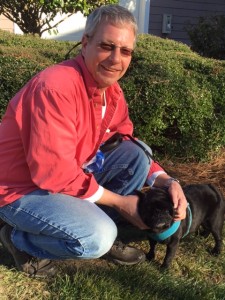 Chris
Chris has just joined Ark Angels Pet Care after thirty years as a commercial landscape contractor.
He's an admitted dog fanatic and has had at least one four legged friend he was four years old. A few of his beloved dogs have been mixed breeds, three awesome Golden Retrievers and a Corgi with a giant sense of humor!
Chris has completed a pet first aid course with Pet Tech and is thrilled to begin his "retirement" career with Ark Angels Pet Care.
He can't think of anything more rewarding!!!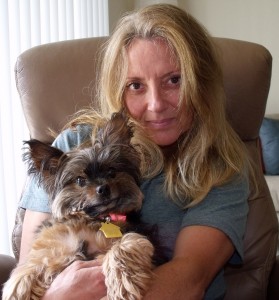 Michelle M.
Hi. My name is Michele and this is my little buddy Rowdy. I started at Ark Angels in March of 2016. What a great team to work for and to know that I'm working with people who love animals as much as I do.  We all know how important it is to find someone who's trustworthy and will love your pets as if they were our own while you're away.
I have been enjoying the love from my pets and loving them since I was 5 yrs old or what I can remember. It all started with guppies in my mother's tupperware bowls. Then the fish tanks were getting bigger and bigger. I used to buy the sick fish from the pet store and take them home and medicate them back to health. Then came the parakeet, the finches and a cockatiel.  We also had many cats, two ferrets, a rabbit, and lots of pups that lived on my Aunt's farm.
I am looking forward to helping our clients who need Angels to watch over their beloved pets!
Michelle serves the Brier Creek and Northwest Raleigh area.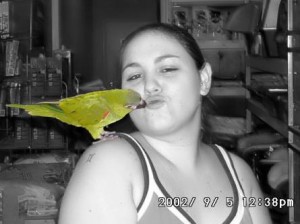 Marissa
Marissa started working with Ark Angels Pet Care in 2004. Marissa is a wizard with all kinds of animals and has successfully trained birds,dogs,cats,and rats ! She loves exotic pets and obviously has many years of experience working with them. But Marissa's biggest love is dogs ! She has rescued more than a hundred pit bull breeds and worked tirelessly in her off time to find loving homes for them. Marissa covers parts of north east Raleigh and works full time at a local boarding kennel. Marissa is surely a great Pet Ambassador !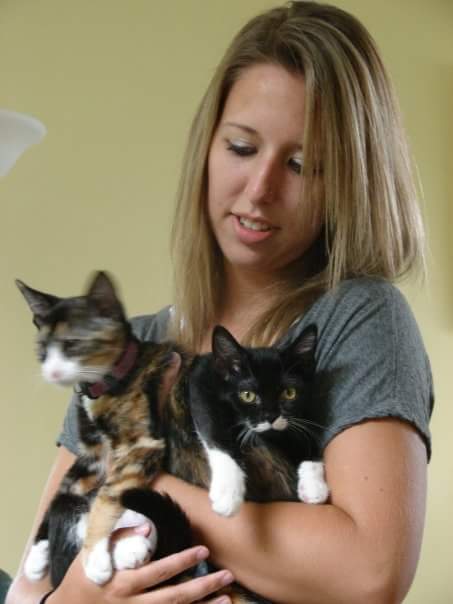 Melanie
My name is Melanie, and I'm very excited to be working with Ark Angels Pet Care! Animals are my life and my passion… I've been volunteering with various rescue organizations since I was 7 years old, and I've worked with almost any animal you can think of! I graduated from NC State in 2012 with degrees in Zoology and Psychology so that I could persue a career with animals. I've worked with domestic pets including dogs, cats, rabbits, birds and more to more exotic tigers, elephants and lemurs, in everything from rescues, rehabilitation centers, sanctuaries and zoos. I currently have 3 cats of my own: Lilly, Swashbuckler, and Naboo. I look forward to meeting you and your furry, feathered and scaly family members! I'll be providing care to our clients in West Raleigh and Cary.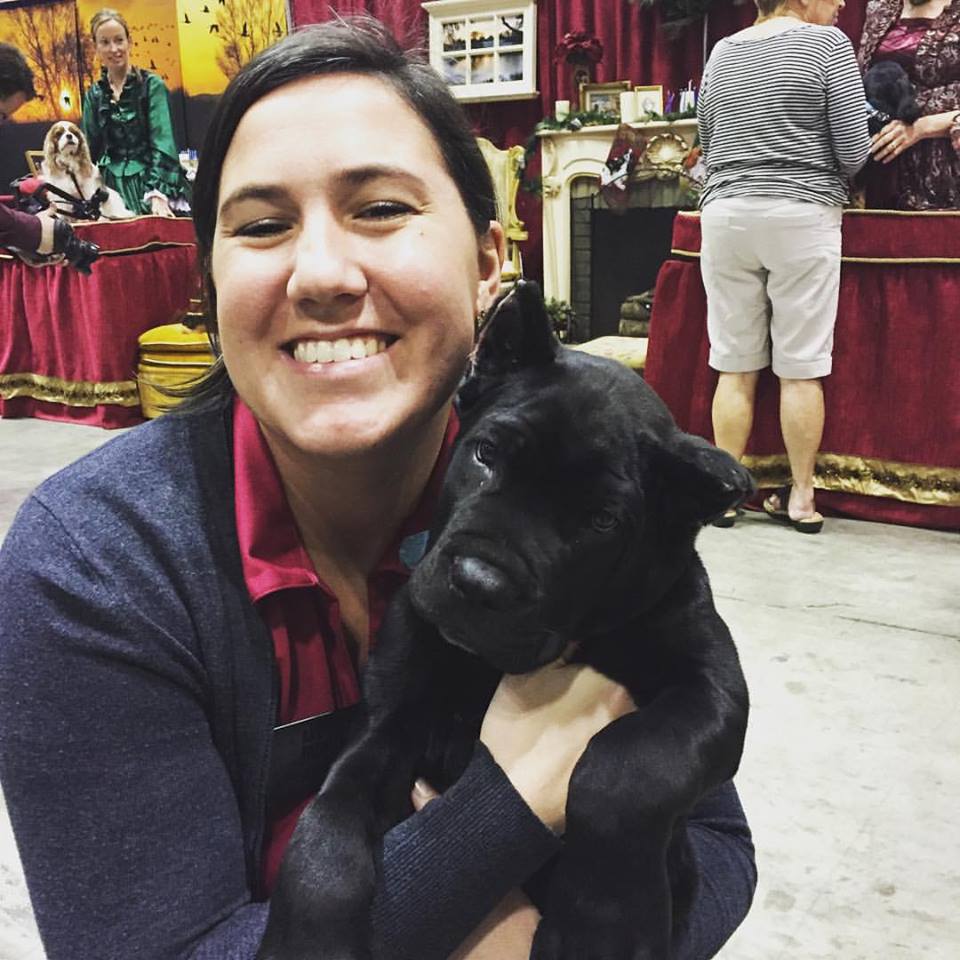 Tessa
Hi my name is Tessa . I am a huge animal lover and have been for as long as I can remember. I grew up with Boxers and Welsh Corgis, but love all breeds and species of animals. I have volunteered with the Carolina Boxer Rescue and adopted 2 boxers of my own from there. I work at a micro chipping and recovery service in the Brier Creek area. I know how hard it can be to leave your fur babies when you go on vacation, so I make sure to treat all animals like they are my own when I am pet sitting them. Tessa provides pet care primarily in Southeast Raleigh and Northeast Cary..
Elizabeth
Hello! My name is Elizabeth. I am originally from New Jersey. At an early age, my sister Annemarie and I would find and rescue stray cats and dogs. Thankfully our parents supported our efforts and opened up their home to all we would bring them. When my sister and I reminisce about our childhood, we fondly remember all of our pets and the joy they brought us. We also remember the unconditional love that we received in return. My sister still resides in New Jersey, and volunteers at numerous shelters in her free time. I relocated to North Raleigh 16 years ago with my husband John, and my two daughters, Claudia and Cecilia. We adopted three precious cats – Chase, Nicci, and Tigger! We also have a sweet guinea pig named S'more, and a beta fish named Fleek! Our beloved rescue Ginger, a lab mix, passed away in 2012. I know the peace of mind it brings to know your pet is being cared for with love and compassion in your absence. I also know first hand the heartache it is to have a pet who is ill, and how hard it is to leave them at times. You will find me to be a friendly, outgoing, and compassionate person, who will love your pets as if they were my own. It is an honor to be part of such an amazing team at Ark Angels Pet Care. I cover the North Raleigh area. In addition to being a professional pet sitter and mom, I enjoy yoga, body pump, and hiking. I also am an HGTV junkie, and love to dabble in interior design. I look forward to meeting you and your beautiful pet family!
Nicholas Ramsey
My name is Nick and I'm very excited to be part of the Ark Angels Pet Care team! I am originally from Kentucky and have recently moved to Raleigh for my job with the North Carolina Symphony. I am a classically trained musician and worked my way through college by pet sitting for friends, colleagues, teachers, and private clients. While I currently do not own any pets of my own, I have grown up with them in my life. I take great joy in the fact that I am able to provide a much needed service by making sure you and your pets are comfortable and happy! I will be serving the Northwest Raleigh area and I am excited to meet you and your fur family!