Pet Reiki Healing Sessions
(Pronounced RAY-KEY)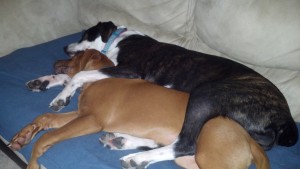 Nancy personally offers Reiki as an additional service to pets who may be experiencing health or behavioral issues. Reiki is a helpful technique for assisting animals who are experiencing life threatening illness or lack of confidence and anxiety. It is beneficial in restoring balance and an overall healthy and confident demeanor.
Kindra Mammone, CLAWS, Inc, 8/1/2016:

"We at CLAWS, Inc. have been working with Nancy, the owner of Ark Angels Pet Care for many years now with many of the injured wildlife that come in here. Wildlife can be particularly challenging because they do not have an inherent trust of humans, we always notice that the animal calms after working with Nancy. She will do Reiki long distance for some of the wildlife we get in that needs some healing energy. We have seen, firsthand how her work with these animals has helped a great deal in moving their recovery forward, both physically and emotionally (and we all know, sometimes the emotional side is more than half of the battle). Her feedback helps us in understanding where we need to focus more of our attention and she's always willing to discuss things she may pick up that we might have missed. We are very grateful to have such a wonderful resource to call on!"
What happens during Pet Reiki healing sessions?
During a Reiki session, Nancy opens herself to become a channel for divine healing energy and universal wisdom to flow through to the body of the patient (animal or human). Sessions can be brief or long depending on the need of the patient. Normally, multiple sessions are necessary.
A normal Reiki session includes placing hands on the head, shoulders, stomach and feet of the animal to creates a relaxed and peaceful feeling for the patient. It is both powerful and gentle and alleviates blockages of energy in the body, which creates many beneficial effects.
Additional Reiki Background
KI – is the universal energy of life.
REI is the wisdom that comes from God. It is all knowing and understands all life energy completely.
Rei flows thru all living things by means of Ki. Therefore, there is universal knowledge and wisdom present in every cell of every living thing.
Reiki is an ancient, oriental healing modality. It is a simple, natural and safe method of spiritual healing and self-improvement that everyone can use.
Susan G., October 31, 2012:

"I would recommend Ark Angel's Pet Care, LLC's services to anyone. I have hired Nancy Steven's company, Ark Angels Pet Care, LLC on numerous occasions as well as hiring her personally to share Reiki with my cat Missy and other cats in need. She and her pet sitters have always been caring and professional. They take a personal interest in your pet not just a professional one. Nancy's Reiki services helped my pet cat, Missy get through a very tough time with kidney disease and gave her a much longer and happier life than what was expected."
Reiki – A Powerful Form of Energy
Reiki is often described in Western cultures as "spiritually guided life force energy". The system of Reiki grew out of the teachings of Mikao Usui, a Japanese man who lived from 1865 to 1926. During his lifetime, he studied ancient religions and teachings.
While meditating on a sacred mountain one day, he received a powerful form of energy that knocked him unconscious for hours. He awoke feeling wonderful and refreshed and had the ability to call upon this newfound source of energy. He discovered that this energy had an amazing healing ability so he began to teach others how to access it.
The use of Reiki is available to everyone and has been successfully taught to thousands of people.
Video link of Kristin Dickerson , reporter in Tulsa Oklahoma and Karen O'Sullivan giving reiki to black kitten:
Reiki sessions are available by appointment only. Please contact Ark Angels Pet Care today to get scheduled.
Lisa Tilley, Raleigh, NC:

"I very highly recommend Ark Angels Pet Care Reiki services!  Nancy has provided Reiki sessions for all three of my dogs.  Using a picture of each of my dogs, Nancy conducted three, remote fifteen-minute Reiki sessions with each individual animal.  After each dog's individual session, she promptly provided feedback from the session.  Through the Reiki sessions, Nancy was able to channel each dog's individual personality, including odd quirks.  She described their current emotional and physical well-being and even mentioned physical symptoms / health issues that would later be confirmed through veterinary diagnosis.  Nancy's thorough description of all three dogs included graphic imagery that enriched the experience and further demonstrated her complete knowledge of the dogs.  The entire experience had the feel of the divine.   I will definitely utilize Nancy's Reiki services again, especially as I begin to grapple with pets' end of life issues.  Nancy is truly gifted!"